Should I Tip the Boarding Kennel?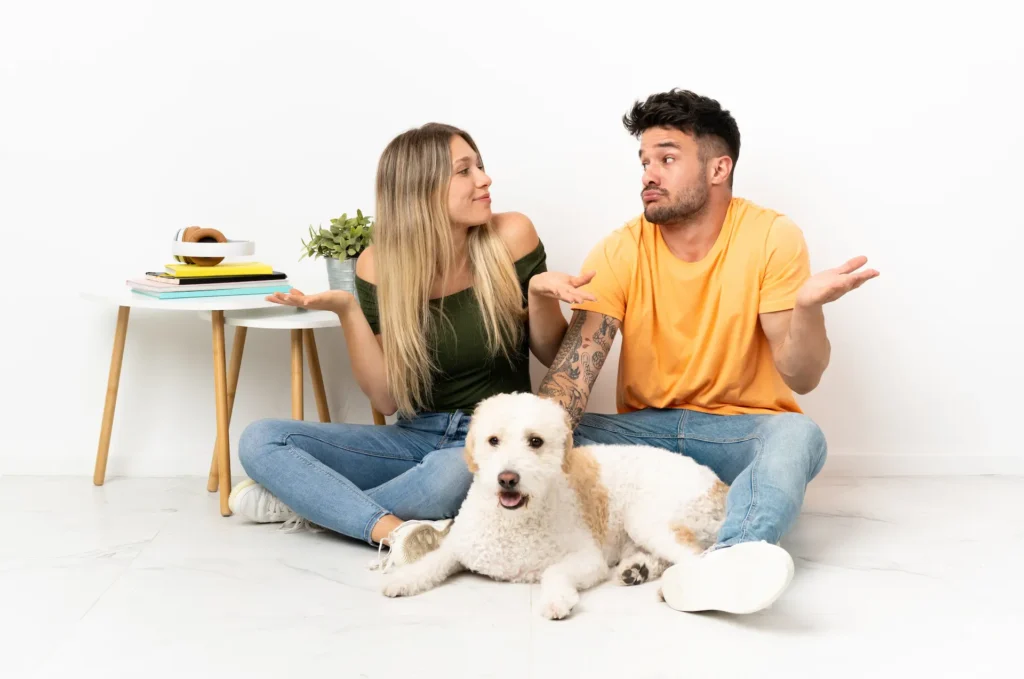 Should you tip at the boarding kennel? The short and sweet answer is yes, if you want to. Tipping at dog boarding facilities is a personal choice that is becoming a normal practice. Though it's not mandatory, it's a way to show appreciation to the hardworking staff who care for your beloved pet while you're away.
In this article, we look at how to tip the people caring for your pets in your absence to show you appreciate what they do.
Do Dog Boarders Expect a Tip?
Generally, tips are not expected or required at boarding kennels or pet care facilities. Boarding fees usually cover the cost of caring for your dog during their stay, including food, accommodation, and any additional services requested.
However, if the service provided was exceptional, you can certainly choose to give a tip.
While not expected, it can be a nice way to acknowledge and thank the staff for their efforts. They certainly feel more appreciated this way.
How Much Should You Tip Your Dog Border?
The amount you tip your dog boarder, if you choose to do so, is entirely up to you. There is no fixed percentage or set amount for tipping dog boarders, as it is not a widely expected practice.
If you feel the service was exceptional and would like to express your appreciation through a tip, make it about 10-20% of the boarding fee. You can adjust the amount based on your discretion, budget, and the level of service you received.
Remember that tipping is optional and depends on your personal judgment and level of satisfaction with the care provided for your pet.
When To Tip Your Dog Boarder
Tipping is a personal choice that depends on several factors. These include the level of service, the length of stay, and the cost of boarding. Some general guidelines that may help you to decide when to tip your dog boarder are:
If the boarding facility provides basic care like feeding and walking, tipping is not necessary for a short stay.
Tipping may be appropriate when the facility provides extra care, such as grooming or training, or accommodates special requests for a longer stay.
If your dog is not easy to handle, it might be reasonable to tip the staff working with a difficult pet.
Sometimes you may make a last-minute decision to board your dog without making prior arrangements. Tipping is often a good gesture when a facility opens its doors to your pet in such situations.
When the staff does more than you expect, a token of appreciation as a tip is the right thing to do.
If the cost of boarding is high, you may not feel the need to tip. However, if the cost is reasonable or low, you may want to leave a little extra as a thank you.
Holiday season is a time when most pet owners feel obliged to give a gift to their pet care providers as a token of appreciation.
If you decide to tip your dog boarder, it is a good idea to do so at the end of your dog's stay. This allows you a chance to reflect on the level of care and service provided throughout the boarding period.
How to Give Your Dog Boarder a Tip
There are different ways to pay your dog boarder a tip, depending on the boarding facility and the type of payment you use. Here are some common scenarios and how to tip your boarder in each case:
If you are boarding your pet at a large-scale kennel, you can ask the staff if they accept tips and how they distribute them among the workers. You can then leave cash in an envelope with your dog's name or add a gratuity to your credit card payment if they allow it.
If the facility is smaller or a private home, you can tip the owner or the person who cared for your dog. You can either give them cash or make an online payment.
Some boarding facilities have a designated tipping jar or envelope, which the staff benefit from as a group.
If you need clarification about the preferred method or have any questions about giving a token of appreciation, it's always best to ask the staff directly. They are happy to provide guidance on providing a tip if they accept them. The amount to give is up to you, but a good starting point is 10-20% of the total cost of boarding.
Alternatives to Tipping
There are other ways of showing your appreciation and gratitude to your dog boarder without giving them money. Here are some other meaningful but personal ways to reward your service provider.
Leave a positive review: Take the time to write a positive review about the boarding facility or staff members on their website, social media platforms, or online review sites like Yelp or Google. This can help them attract more clients and acknowledge the quality of their services.
Provide a thank you note: Write a heartfelt note expressing your gratitude for the care provided to your pet. This personal touch can be meaningful and uplifting for the staff.
Refer others: If the boarding services satisfy you, consider referring friends, family, or colleagues who may require similar services. Word-of-mouth can be powerful, and if your experience with the boarding facility was great, share this with friends, family, or fellow dog owners who may require similar services.
Bring a small gift or treat: Consider giving a small gift to the boarding facility or staff, such as a small box of treats for the dogs, a bouquet of flowers for the reception area, or a gift card to a local coffee shop. This gesture can be a thoughtful way to express your gratitude.
Donate to an animal-related facility: Instead of a tip, you can make a donation to an animal shelter or rescue organization in the name of the boarding facility. This can help support animals in need and indirectly show appreciation for the care provided to your pet.
Provide feedback: If there were specific staff members who took extra care of your dog, take the time to provide feedback to the facility manager or supervisor.
The key is to show your appreciation in a genuine and appropriate way for the situation. Every little act of gratitude can make a difference and let the boarding facility know you value their services.
Tipping A Boarding Kennel
Whether or not to tip a boarding kennel is a personal decision depending on various factors. It's not an expectation or requirement at boarding kennels, but it can be a kind gesture to appreciate exceptional service or to acknowledge excellent individuals. It should always be discretionary and based on your pet's experience and how much you can afford.
Remember that alternative ways to express gratitude include leaving positive reviews, referrals, or providing feedback to the facility.
The most important thing is to ensure that your pet receives quality care from a reputable boarding facility and show your appreciation in a meaningful way.
FAQs
Q: Should I tip after boarding my dog?
A: This is entirely up to you, as it is not an expectation or requirement at boarding kennels or pet facilities. However, if you have received exceptional service, you may show appreciation by giving a tip. Ultimately, tipping is your choice, and it's up to you to decide if you want to express your gratitude this way.
Q: Should you tip the vet boarding?
A: Tipping at a veterinary boarding facility is not a requirement or common practice. Veterinary boarding fees usually cover the cost of care, accommodation, and related services for your pet.
If you have had a positive experience with the facility, you may choose to show your appreciation with a tip. You should use your discretion and assess the level of service and care provided before giving a tip.
Q: How much do you tip a dog sitter?
A: The amount varies and depends on several factors. These may include the duration of the service, the level of care provided, and your budget and satisfaction with the services. While tipping is not mandatory, showing appreciation for a job well done can be a nice gesture. Some general guidelines to consider:
For short-term dog sitting (a few hours to a day): Around 10-20% of the total service cost is appropriate.
For overnight or extended dog sitting: A tip in the range of 15-25% of the total service cost is appropriate.
For exceptional service: Consider a higher tip if the dog sitter provided exceptional care or handled special requests or circumstances.
It's always a good idea to discuss tipping policies or expectations with the dog sitter or the company beforehand, as practices can vary.